DMS®: Dust Master System for Dust Control Dust Master Systems (DMS®), offer a wide range of state-of-the-art solutions for dust control and soil stabilization. DMS® products are made up of proprietary mixtures of nanopolymers, enzymes, stabilizing agents, and nanomaterials of high strength, sustainability and safety.  DMS® products offer cost-effective dust control and soil stabilization solutions, optimized for different types of soils, traffic conditions and weather. 
SOIL STABILIZATION ABC Dust offers cutting edge proven products for soil stabilization. Our pool of products (enzymes, polymers, synthetic oils and asphaltic emulsions) has been formulated to meet different road needs reducing the need of bringing aggregates and road maintenance.
DMS-ONE: DUST CONTROL & ROAD MAINTENANCE PLATFORM DMS-ONE Integrates sensors for dust control,  road friction, acceleration and brake distance control, temperature, moisture, GPS to monitor road conditions and their maintenance needs to optimize dust suppression and road maintenance costs.
Georeferenced Road PM10-2,5 monitoring to set the baseline and measure the efficiency of the dust control program. We use 2 to 3 advanced handheld PPI sensors. PPI sensors are easy to configure, up to 6 user-selectable size channels as well as temperature and relative humidity.
HANDHELD AIRBORNE PARTICLE COUNTER MULTICHANNEL 8506 Handheld Airborne Particle Counter Handheld Particle Counter measures 0.3 μm to 25.0 μm with a flow rate of 0.1 CFM (2.83 LPM). Easy to configure, up to 6 user-selectable size channels as well as temperature and relative humidity.
Road friction and brake distance monitoring equipment Many mining operations are tasked with finding the delicate balance between dust suppression and mine road safety.
Applications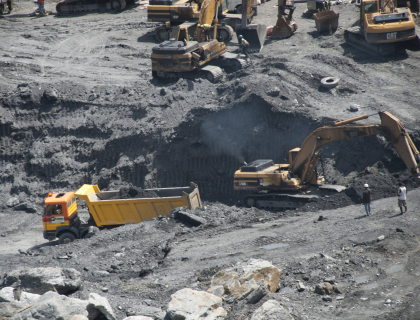 Mining and extractive industry
Open pit & Underground Haul Roads
Secondary Roads
Conveyors & Mill
Stock Piles & Tailings
Loading and discharging points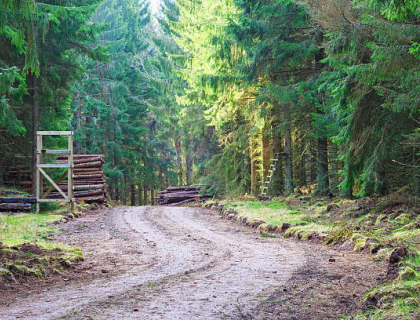 FOREST INDUSTRY
Secondary Roads
Access Roads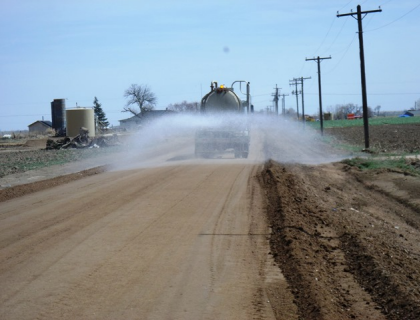 AGRO-INDUSTRY, MUNICIPALITIES  & PUBLIC ROADS
Unpaved municipal and public roads
Access Roads & Secondary Roads
Cycling Routes
Parks & Parking Lots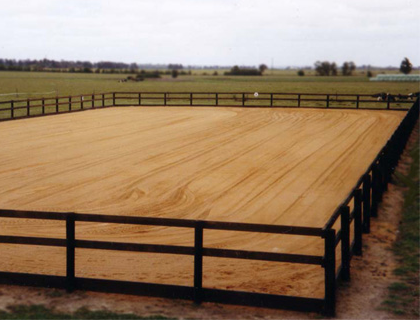 OTHERS
Dirty industrial Roads
Runnvays
Heliports
Solar farms
Wind Farms
Horse Arenas
Golf Courts
Develops and integrates products, solutions and experts in dust control and soil stabilization to respond to the specific needs of each customer, for Open pit mines, as well as for secondary access roads and unpaved public and forestry roads.
Through an initial assessment of your site operational needs, we develop and execute a sound plan to meet your dust control & soil stabilization needs, with high standards of safety, quality, efficiency and sustainability. Integrated with advanced sensors and data analysis we optimize your dust suppression and soil stabilization programs in your roads. Apply the best product for your soil, at the right place, at the right time, the best way. This translate into healthier workers and communities, more smooth, safe and productive roads, and less water consumption and CO2 emissions.
Great binding power of PM10 and PM 2.5 particles. 95-98% dust suppression
An easy and fast application does not require road traffic interruption
Eco-friendly. Non-toxic, Non-corrosive, Stain free.
No dangerous or flammable components. Unregulated transportation
High dilution rate in water, once applied, it does not dissolve with water
Not slippery. 35-82% brake distance reduction
Compatible with low temperatures, salt water and mine water
Does not contain heavy metals, petroleum derivatives or solvents
Do not alter the essential properties of the substrate to be processed later.
Adjustable frequency and application rate
Road monitoring platform enhanced by advanced sensors and precise GPS to optimize road maintenance and treatment
PROVEN PERFORMANCE
Air quality improvement (Dust Suppression PM10-2.5)
Water truck hours and related cost combined savings
Road Maintenance & Road Materials savings
Road productivity increase
International Distributors
Innovative and Sustainable Dust Control and Soil Stabilization Solutions distribution Network
ABCDust's dust control and soil stabilization products and services are marketed internationally directly and through qualified and trained value-added distributors and sales agents.
Currently, we have offices in Canada and Chile, and a network of agents and distributors in Argentina, Bolivia, Colombia and Ecuador. If you want to be contacted by one of our partners, write to info@abcdust.net.
If you are interested in joining our network of ABCDust agents and distributors, please contact us by email. info@abcdust.net, with a general background of your company and experience in the market of interest.
Latest News
ABC Dust Technology's innovative dust control & soil stabilization products and research are at the forefront in the prevention of silicosis disease. Silicosis is an uncurable and deadly disease, which affects nearly 37% of workers underground and in open pits mines exposed to high levels of airborne dust and silica. Fugitive dust is a serious workplace risk within the mining, construction, infrastructure and farming sectors, leading to investigations by government agencies, research centers, unions and mainstream media. ABCDust has developed a range of proven dust suppression and soil stabilization products and management tools and software to address the health risks of airborne dust, which couldRead More →

ABCDust offers state-of-the-art technologies and products that have been tested in the Chilean, Peruvian and North American Mining extreme and remote sites. ABCDust presented their solutions at Expomin 2018, at the Canada Pavilion, organized by the Minning Suppliers Trade Association (MSTA). in conjunction with Export Development Canada (EDC) and The Canadian Trade Commission Service. Expomin is the largest mining tradeshow in Latin America, with more than 70,000 visitors from across the industry. Expomin has established itself as the main meeting point that brings together new technologies, experiences, innovations, suppliers and buyers for the mining industry in Chile and Latin America. Expomin concentrates a large numberRead More →

The goal is clear, increase production to capitalize 100% of the rise in prices of raw materials. To speed up operations and projects; the quality of the haul roads is a critical asset, as well as the mill and conveyors, all need to operate fast, safe, dust free and within a budget restriction, which can be challenging. However, not all haul roads are the same. For the fulfillment of the production goals, safeguarding the safety and the environment efficiently and effectively, it must be considered that there are different types of soils, transit conditions and climate. Likewise, each road network has different road maintenance equipmentRead More →
Our team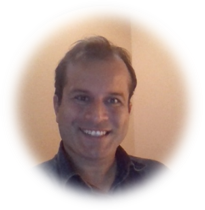 SAMUEL TOLEDO
PRESIDENT
Senior BBA, MSC. Finance and Marketing, University Adolfo Ibanez, Santiago, Chile. Certificate in Canadian Business for International Experienced Professionals, York University. Certificate in Haul Road Design and Operational Benchmarking. Samuel has over five years' experience developing and commercializing sustainable solutions toward Mining Industry, negotiating contracts with mining companies, hiring personnel, managing logistics, project financing and managing contracts cash flows.

RAFAEL TOLEDO
OPERATION MANAGER
Senior Civil Engineer (Construction & Roads), Master of Administration of Construction Projects degree and Master's degree in Engineering from the Pontificia Universidad Catolica, Santiago, Chile. Certified in Haul Road Design and Operational Benchmarking. Rafael has experience administering large Mining contracts for Dust Suppression & soil stabilization in Chile, Colombia, Ecuador and Bolivia.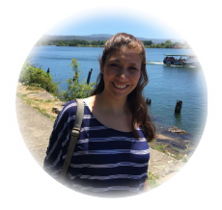 CAROLINA VALENZUELA
CONTRACTS AND PROJECT ADMINISTRATION
A Bachelor in Business Administration from Diego Portales University, Santiago, Chile, Certified Coach in Leadership. Carolina oversees the administration of the company, and focus on the coordination, accreditation and execution of contracts and purchase orders with clients, ensuring ABC Dust clients receive an excellent service.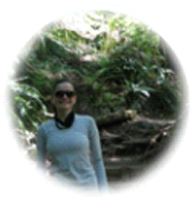 MIRIAM LUSK
RESEARCH ADVISOR
PhD Struc. Engineer Kansas University – Ing. Civil Construction
Miriam earned a PhD in specialized in nanomaterials micro-mechanic resistance for transportation and bridges at Kansas University. Miriam has over five years of experience in materials research and development for roads.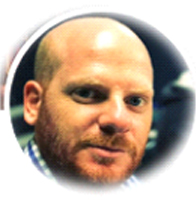 ERIC DE LA GOUBLAYE DE MENORVAL
AUTOMATIZATION & OPTIMIZATION SPECIALIST
Electronic Engineer, Santa María University, Intel Alumni, Founders Institute Graduated
Eric is a laureated Electronic Engineer and Entrepreneur, with over 10 years of experience as an INTEL engineer, where he oversaw software-hardware platforms development, data capture and analysis for business and industrial process optimization.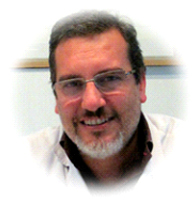 GUSTAVO BARJAS
RESEARCH ADVISOR
PhD Chemistry, M.Sc. Polymers Physics and Chemistry, University of Concepción, Chile, Chemistry Engineer, University de la Habana. Gustavo oversees the formulation of new Dust suppressant and soil stabilization chemical products, blending and testing different compounds.
Contact us
CONTACT US
Quebec
544 Rue Gingras
Quebec, QC G1X3Y1
Fax  1 888 558-3460
Chile
Nueva Providencia 2155, Of 512-Torre B
Providencia, Stgo, Chile
F+  1 888 558-3460
Contact Form
[vc_separator]