Red-Box®: Realtime monitoring of extreme dust levels
Red-Box® EPA near reference equipment for monitoring particulate matter at extreme emission points, such as crushing plants, mining roads, blasting, cement companies, etc. The equipment can measure mass and size at the same time and take gravimetric samples to control hazardous contaminants, such as silica.
Red-Box® are equipped with:
– Near reference EPA particles optical counter monitor, with online monitoring of concentrations up to 2.000 mg / m3 from PM10 down to PM1.
– Temperature, humidity and atmospheric pressure register (Optional).
– Touchscreen and Connectivity for equipment control and data capture remotely (Optional).
– 37-mm gravimetric cassette with filter.
– Batteries and industrial electrical adapter
– Data Analysis Software
– Access to DMS-ONE Platform (Optional)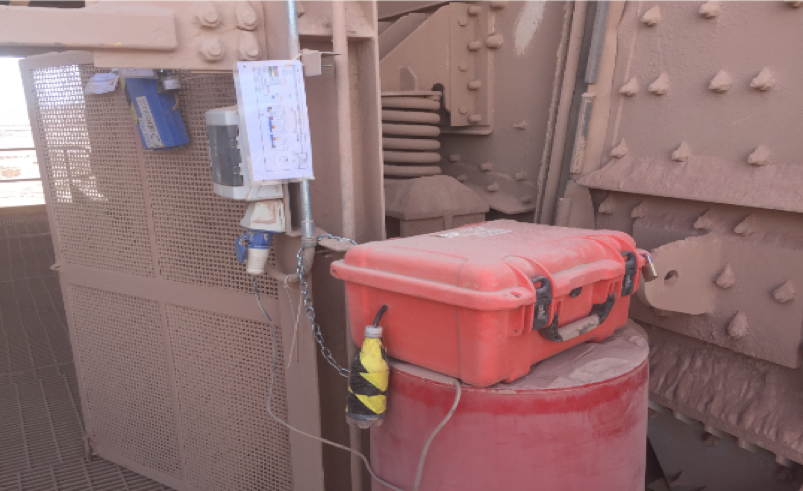 Development of baselines of MP10, 2.5 and silica, (Indoor and outdoor environments)
Evaluation and optimization of dust and contaminant suppression measures.
Remote air quality monitoring