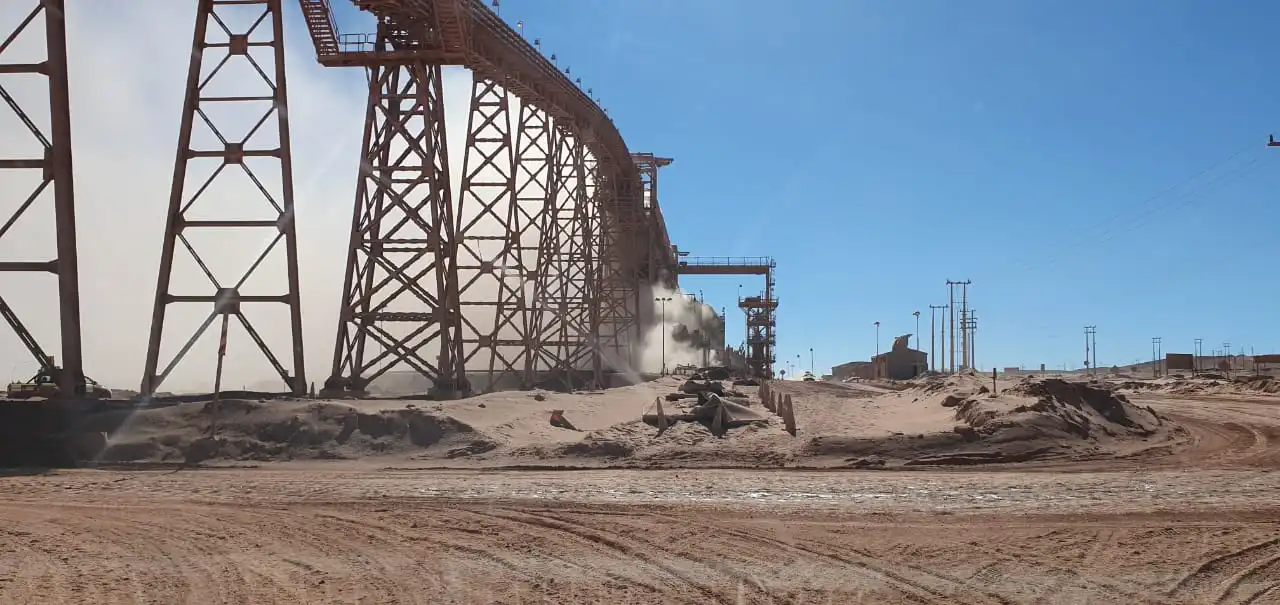 ABCDust - the #1 in Mining Dust Suppression and Soil Stabilization Solutions
Here at ABCDust, we offer smart and sustainable Dust Suppression and Soil Stabilization Solutions in major industries such as mining, forestry, construction, and many more!
What do we do? Mining Dust Suppression and Soil Stabilization, the ABCDust way
We cover dust control in all aspects of the mining process. We control and monitor your dust emission from your mine blasting, loading, hauling, crushing, transporting, grinding, piling to your tailings.
Our solutions combined with our continuous innovations allow us to give the best performance, safety, and sustainability to our client's sites. 
Our team has over 25 years of experience working with different types of open pit and underground mines. Contact our offices in Canada, Chile, and Peru for more information on how we can help your site and keep you safe from dust and the hazards caused by it.
Change the way you work using dust suppression and soil stabilization solutions
Using our state-of-the-art additives solutions, you can make your workplace safer, more sustainable, productive, and environmentally friendly while keeping the costs and water consumption and emissions low.   
Our continuous optimization solutions for mining dust suppression and soil stabilization provide you with enhanced continuity using efficient control measures based on the real-time monitoring of critical variables. Our dust suppression and soil stabilization solutions allow you to optimize the dust control and stabilization process by planning your operation better and more preventive data-based decisions.
Our Dust Control methods and Solutions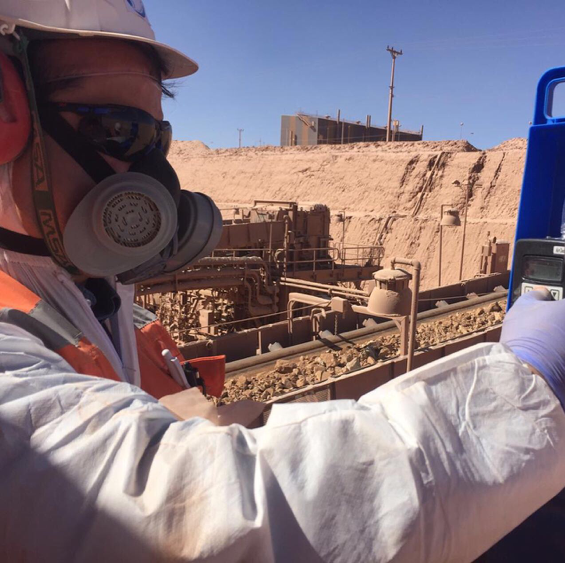 Using our top-class methods, we can help you achieve up to 99% dust suppression whilst reducing water consumption equipment and CO2 emissions.   
To achieve this, we use:
Our environmentally safe additives and solutions tailored to your specific needs,

Sensor equipment to monitor and analyze the entire process in real-time

Controlled and automated equipment such as irrigation bars, dry fog, and water cannons to apply our additives in a safe and efficient way

Our integrated Management System and automatization solutions for the continuous tracking, analyzing, and optimization of the overall process
The benefits of using Dust Suppression and Soil Stabilization
Have more control over the efficiency of your site, your water consumption, and your C02 emissions.

Prevent health risks caused by dust such as respiratory and cardiovascular diseases (i.e., Silicosis, Lung Cancer).

Optimize your water consumption, energy expenditure, and the costs involved.

Maximize production by safeguarding air quality and maintaining a high level of safety at work.
Preventing hazardous weather conditions affecting PM concentrations in receiving areas of interest.

Identify substandard/improvable operational needs for road maintenance.

40-60% reduction in road and asset maintenance costs.

Save time by preventing the need for excavation and get your vehicles to your site quicker by stabilizing the soil instead of building new roads. 
Our industry-first Dust Control System and Platform
Here at ABCDust, we have created an integrated smart management system that allows you to continuously monitor your dust control program allowing you to see issues and make changes as soon as possible to keep your program on track at the highest level. 
Welcome to DMS-ONE
Real-time monitoring of extreme dust levels and operational conditions

The use of our high-performance dust suppression and soil stabilization additives

Controlled spraying systems for example on roads, crushing plants, and gates

Our DMS-ONE system platform enabled by AI and available as a mobile app so you can check your operation from anywhere at any time
So, do you need Dust Suppression and/or Soil Stabilization Solutions?
Do you feel you are spending a lot of time on money on controlling dust or excavating new roads and building systems at your operation? Could that valuable time and money be better spent elsewhere in your project? Well, don't worry, we have you covered.
ABCDust can assist you in any area of your dust suppression and soil stabilization operation from simply supplying you with our high-performance additives or top of the range application equipment to integrating a full-scale dust control system for you to help you monitor and fully optimize your site, helping it reach its full potential in terms of productivity whilst saving you time and money.
Fully optimize your operation whilst keeping it environmentally friendly
All of our products are made with the highest quality and with the environment in mind. DMS-DS® is a line of diverse, highly effective dust suppression additives designed for application on haul roads, loading fronts, mine crushers, conveyor belts, stockpiles, and tailings. DMS-DS® formulations are composed of 0.25-micron biodegradable nano-polymers meaning they are perfectly safe for the environment and your workplace.