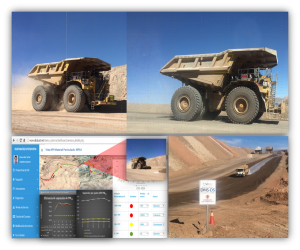 Dust Suppression
ABCDUST provide dust suppression products with application protocols that suppress over 95-98% of PM10 and PM 2,5, reduce over 80-85% water consumption and CO2 emissions while reducing up to 35% road maintenance costs.
ABCDust offers a wide range of dust suppression and soil stabilization products and protocols, manufactured in ISO 9.001 facilities under the highest quality and sustainability standards.
CHARACTERISTICS & BENEFITS:
Our DMS, propietary blends main benefits and characteristics are:
95-99% proven dust abatement capacity
80-90% Water savings
Long-term effects. Minimizes water consumption
Rapid dilution and applications
Non slippery
Neutral PH. Non-corrosive to machinery
Applicable to all types of soil
Designed for high traffic of heavy machinery
Non-toxic Products
Water-repellent. Resists impact of rain and snow
Harmless to the Environment
Measured performances, to best match different traffic, soil, weather, and water characteristics.
APPLICATIONS
Mining Haul Roads
Secondary roads
Forest roads
Municipal Roads
The product mix and application protocols recommendation is based on the client site location, road geometry & material, traffic conditions, water availability, maintenance equipment, weather conditions, suppression & duration target, environmental stewardship, and budget.
For inquiries and quotes, please contact us at info@abcdust.net